Attention Coyotes: All buses arrived safely this morning and before the start of school. Thank you for your patience and continued support. We appreciate our excellent transportation team and their commitment to safety and our students.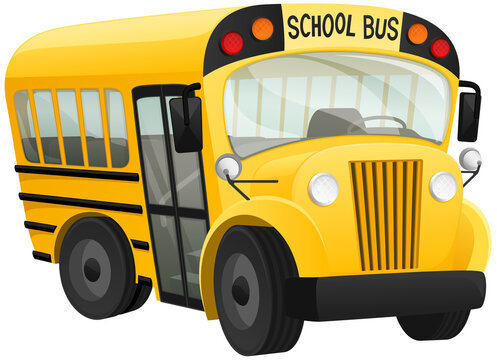 Reed City buses are running but expect delays. There may be some stops that are not accessible. Please be patient.

Our Annual 3on3 Tournament is back! More information coming soon!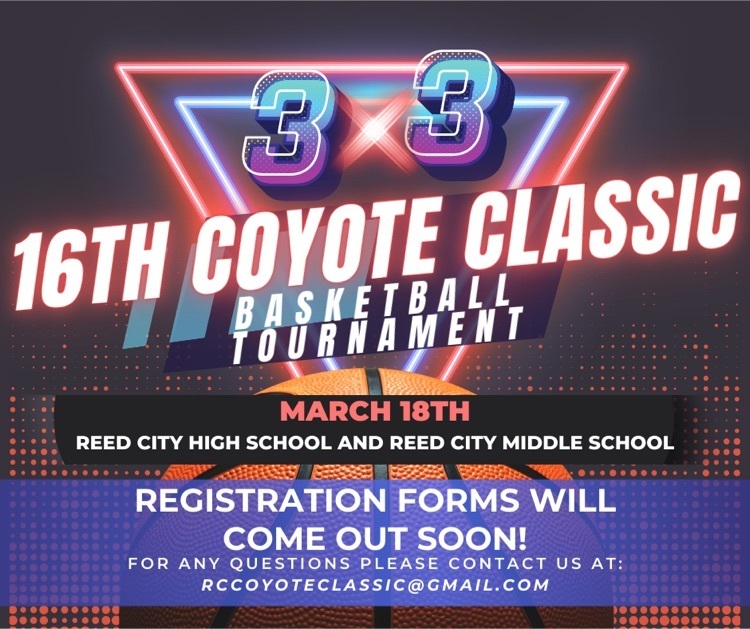 Tomorrow's Fun Friday is rescheduled to Tuesday February 7th due to the cold temperatures.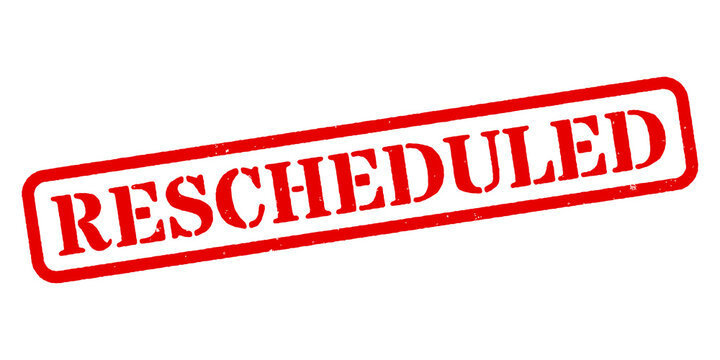 Parent Teacher Conferences will be Thursday, January 26th at the Middle School from 4:00-7:00. 5th grade will meet in the cafeteria, 6th and 7th grade have reached out with letters and postcards, and all other teachers will be in their classrooms. We look forward to seeing you to discuss your students progress.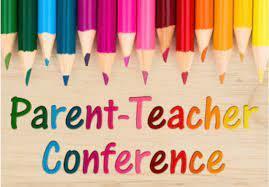 ***Reminder*** Students will not have school on Monday, January 16. RCAPS staff will be participating in professional development. Enjoy the long weekend, students! Go Coyotes!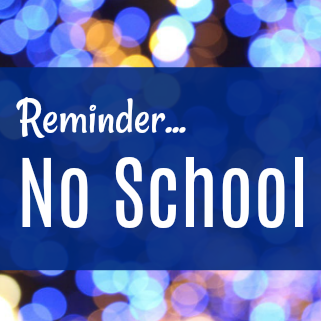 There will be no school for Reed City Area Public Schools today, Thursday, December 15, 2022.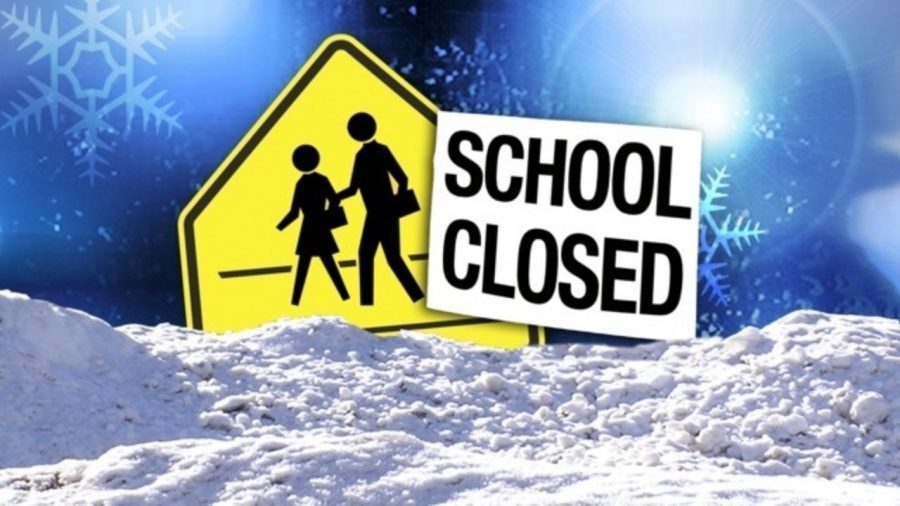 please join us for our Reed City Middle School choir's Christmas performance!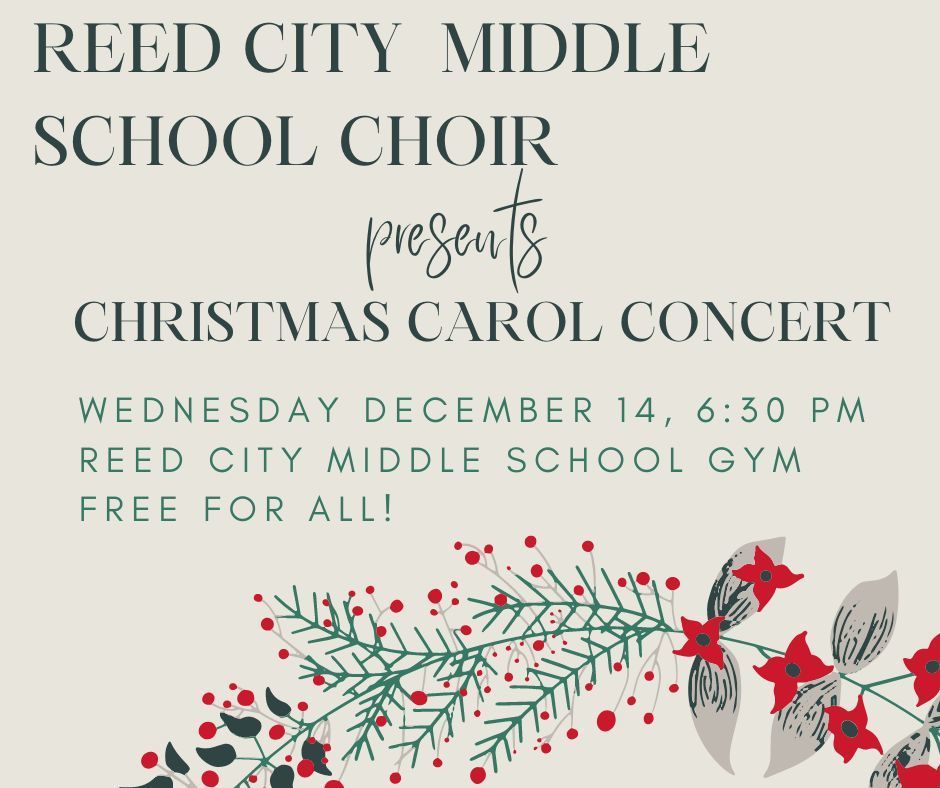 next week begins RCMS Christmas dress up days!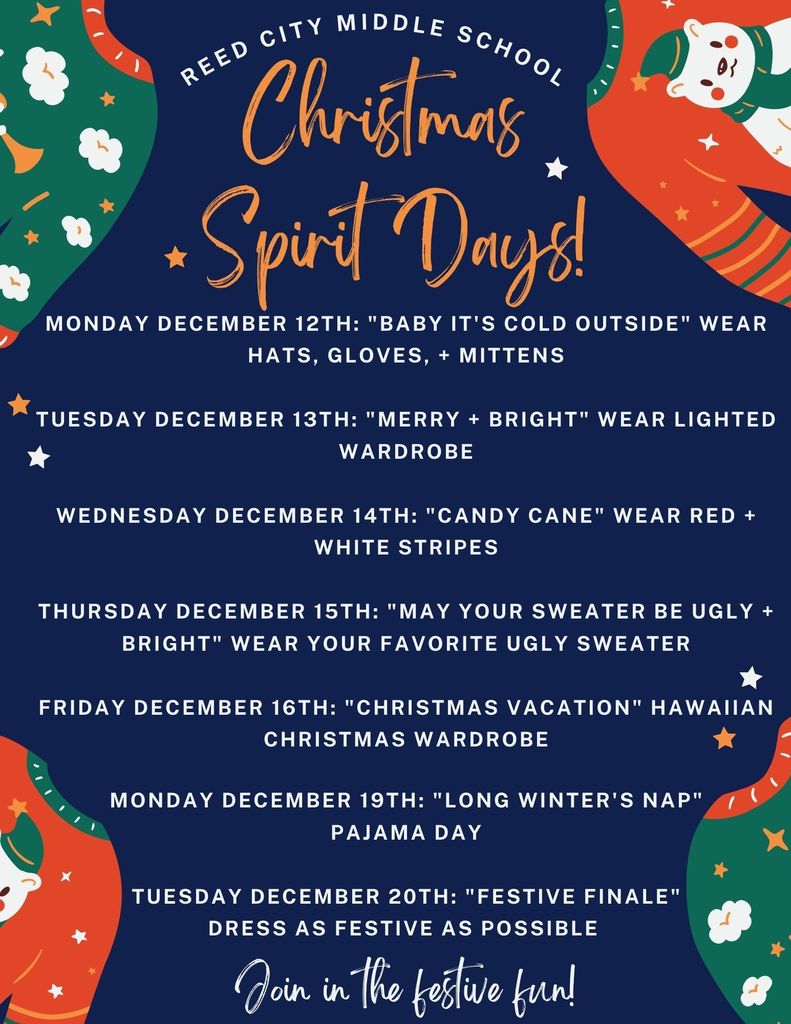 MERT team responded to an emergency situation in the hallways at Reed City Middle School. The school was put into secure mode for the safety of the students while EMT responded to the emergency. Mrs. Bancroft, our wellness coach, and Toby the dog were on site to debrief with students and offer support.

Winter Break reminder!

Due to potential weather tomorrow morning, our send off for the football team will be at 7:30am! Same route! Please spread the word! The team buses will depart the high school at 7:30am!

HELP SPREAD THE WORD! Our Varsity Football Team is headed to Gaylord Saturday morning for Semi-Finals v Negaunee. Please help give them a proper send off by lining the streets as they head out of town!! The buses will depart the high school at 8am and head east on Church Ave to the light, turn north on Chestnut, head west on Upton, then north on Patterson Road. Let's show up and support our Coyotes!

Congrats to our Football team on their win for a Regional title today!! We will play Semi Finals at Gaylord v Negaunee on Saturday at 1:00pm! The ticket link on gofan will be shared as soon as it's available!

We have now received enough community donations for ALL RCAPS STUDENTS to enter Saturday's game FREE OF CHARGE! 7th-12th graders will enter free at the team entrance gate with student ID. K-6th graders will enter free at the ticket booth with student ID and a paid parent chaperone. Parents —— get your tickets at
https://gofan.co/app/events/749369?schoolId=MI10296
Students 6th grade and below MUST be accompanied by a parent/guardian! Come support CUJO Football!

Our Varsity Football WON the District Championship v. Muskegon Catholic Central last night! We now HOST Millington on Saturday, November 12th at 1:00pm for Regional Finals! We will share the gofan.co ticket link as soon as it's available! Come support our Coyotes on Saturday!!

The partial power issue at the middle school is still being addressed but the phones and internet/email have been restored. Thank you for your patience.

Reed City Area Public Schools is experiencing a power outage in the District which is impacting telephones and internet/email access. We will keep you updated.